Welcome to Stefi Productions. We're ideally located in Athens Greece, one of the most attractive locations for any international production.
We're a company that finds meaning through creating and making things happen in the best possible way, collaborating with incredible creatives, producers, writers and directors to help see their dream. We are focused on providing the best production service experience in Greece working with skilled professional crews that can cover any shooting demand from air, land and sea. We also provide in-house post-production, vehicles and office space.
Our International Projects & Service Department is dedicated to guiding and supporting you with advertising commercial campaigns, feature films, music videos, documentaries and branded content. We work with you through every step of the production and rebate process in order to achieve the best possible outcome.
Come see our extensive work at Stefi.com, give us a call to discuss your ideas or projects and when you are in Athens visit us, you are always welcome. We look forward to meeting you.
WEATHER
Greece and the Greek Islands have been an international chosen destination for decades with the lowest annual rainfall in Europe, highest annual sunlight hours, over 250 days of sunshine per year, 13,000 km of coastline and over 220 inhabited easily accessible islands to find your perfect location.
ACCESSIBILITY
Greece and her two major cities of Athens and Thessaloniki stand strong as European cities with an abundance of character mixed with modern and ancient architecture both with International Airports connecting to all continents. Greece has world-class infrastructure and 39 domestic and international airports throughout mainland and the island archipelago.
LOCATIONS
From castles, forests, lakes, rivers, hot springs, volcanoes, snowy mountains, sandy beaches, sand dunes, whitewashed villages, caves and mesmerizing sunsets, Greece really does have it all. Need to shoot inside? We have a nice variety of state of the art studios, stages and access to many architectural homes, villas and ranches. Looking to shoot in Crete or Cyprus? We have you covered there as well. Visit our locations section of the website to see some incredible photos.
CREWS
In Greece you will find all English-speaking professional film crews with the expertise to collaborate flawlessly with international productions. Operating high tech equipment for both land and sea filming environments, drones, techno cranes and Russian arms. We are blessed with incredible internationally known directors, cinematographers, art directors and stylists.
TALENT
Greece is home to some incredible casting and model agencies. If you are looking for actors, characters, models, performers, street casting, musicians, kids, presenters even animals, we have you covered. Greece is proud to be very ethnically diverse. Click this link to get a feeling of some of the talent here in Athens. https://maggieproductions.wixsite.com/stefitalent
SAFETY
Last but not least, Greece is thankfully a very safe environment. If you are here on a shoot or here to relax and see the world-famous beauty, you will feel safe.
The cash rebate amounts to 40% on the eligible expenses incurred in Greece for all beneficiaries.
Producers will have access to state aid when they spend:
-at least €100,000 in the case of feature films or documentaries
-at least €15,000 – 25,000 per episode for television series
(flexibility implemented per project)
-at least €30,000 in the case of digital games
There is also a tax incentive (Greek Tax Relief) corresponds to tax relief of 30% of the eligible expenses deducted from the net taxable results of the financiers of the approved investment plan, as they result from the income tax return.
Who is eligible to apply for a cash rebate in Greece?
Foreign producers of audiovisual works who are contracted with an undertaking established or having a branch in Greek territory and operating for the purpose of producing audiovisual works
Undertakings which are established or have a branch in the Greek territory and operate in order to produce audiovisual works
Undertakings for the production of audiovisual works in the context of cross-border production
Procedures & Time Frame
Applications must be made no later than two months before the beginning of production or post-production of the work in Greece
Applications should be submitted only by the Greek partner company. however, beneficiary and applicant may not necessarily coincide. Namely, a beneficiary may be the Greek producer, co-producer or production service provider, or their foreign partner
Applications are submitted via an electronic system guaranteeing smooth, fast and transparent processing
Applications are considered on a cultural test point-system basis, according to the type of audiovisual work. Stefi&Lynx will help you with the test
The cash rebate is paid to producers no later than six months after the completion of the production and/or post-production in Greece, provided that all prerequisites of the law have been met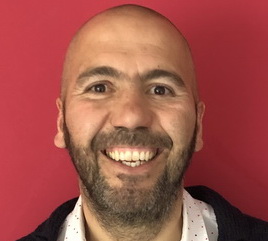 International Projects & Service
Cell: +30 6936 553635
Office: +30 210 6386284